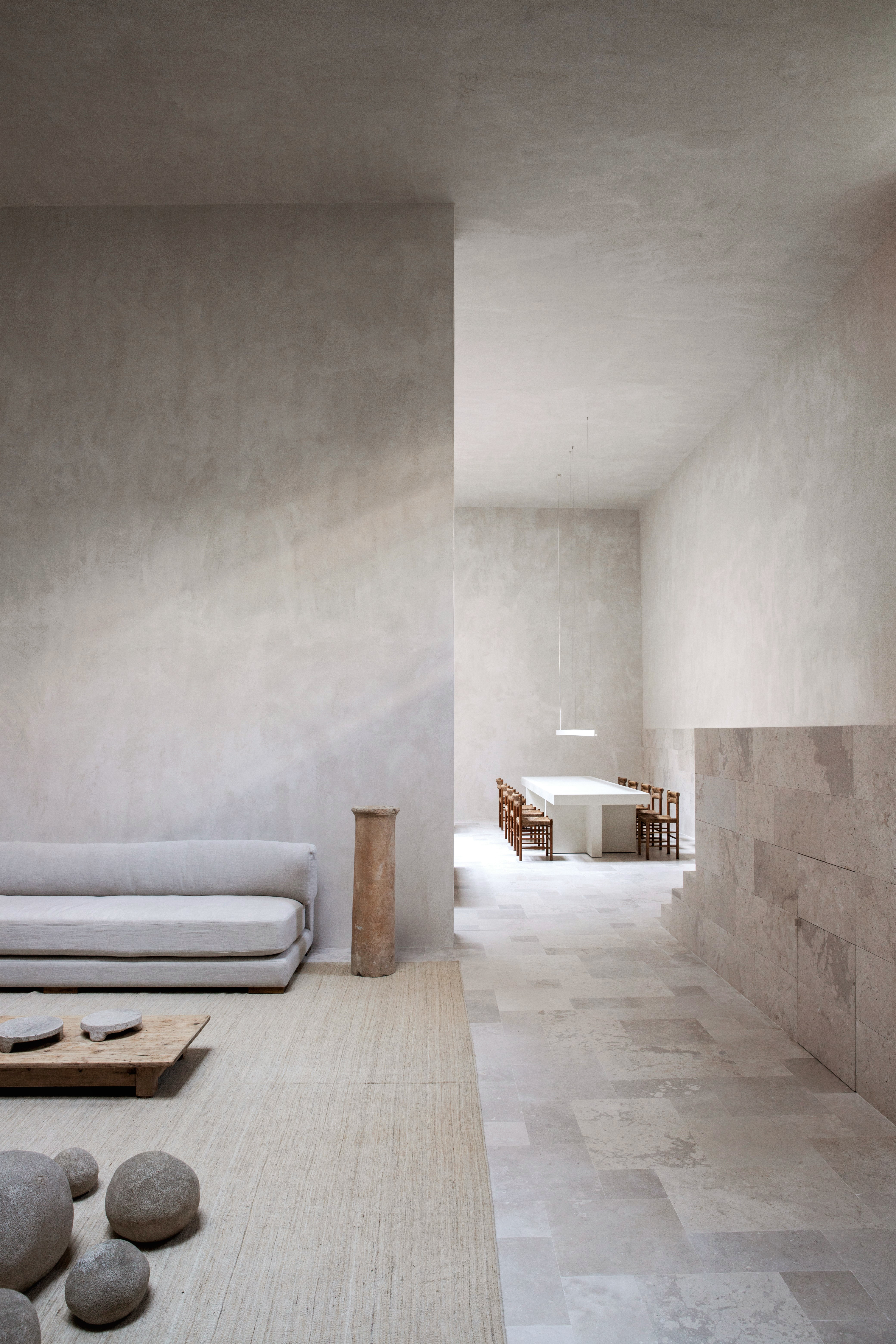 OOAA is an architecture practice founded in 2011 by architect Iker Ochotorena (San Sebastián, 1984).
Today, OOAA is composed of a multidisciplinary team of professionals of the field of the architecture, the interior design, and the management, that take on residential and commercial projects throughout the world.
Our work is based on the specific and unique conditions of each project, and the context and aspirations of the persons.
Each project is a search of profound substance to create a calm, protective and even healing atmosphere.
At OOAA we create vacuums and volumes carefully carved in noble materials, with which we achieve a silent and warm architecture, where the light rests and the persons find shelter and emotion.
We emphasise the vacuum. The vacuum understood as what remains in the middle, what separates, the disengagement of the space, the gap. Unlike the minimalism, that is referred to the sum of few things.